-- Two Christian prisoners walk 'free'
By Elizabeth Kendal
Religious Liberty Prayer Bulletin (RLPB) 176
Special to ASSIST News Service
AUSTRALIA (ANS) -- Over the weekend of 8-9 September two persecuted, imprisoned and much-prayed-for Christians -- Pastor Youcef Nadarkhani (34) of Iran and Rimsha Masih (14) of Pakistan -- walked free from their cells into the warm embrace of family. While we praise and thank the LORD for granting these blessings, we must recognise that these battles are not over. We must persist in prayer.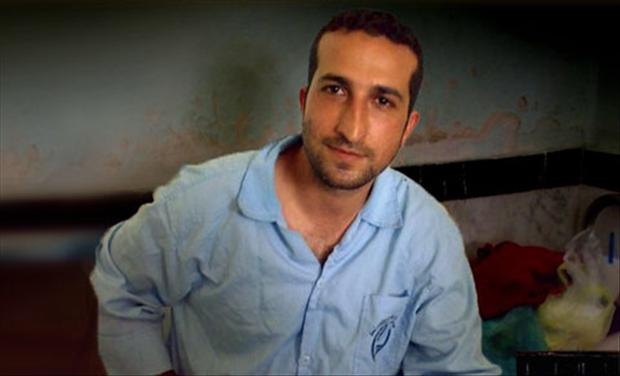 PASTOR YOUCEF NADARKHANI (IRAN)
On Saturday 8 September, after more than 1000 days in jail, Youcef Nadarkhani -- the sorely persecuted pastor who repeatedly refused to renounce his LORD -- emerged a free man, unbroken. The court acquitted Nadarkhani of apostasy, the charge for which he had been sentenced to death. According to Mohammad-Ali Dadkhah, Nadarkhani's lawyer, the court 'finally accepted our argument' that Iran's penal code did not 'criminalise apostasy' (Financial Times, 9 Sep). However, the court did find Nadarkhani guilty of 'evangelising Muslims'. For this 'crime' he was sentenced to three years imprisonment but granted time served and released.
While we rejoice that Pastor Youcef is out of jail, enjoying the fellowship of believers and the joyful, tender warmth of his wife and sons, we must remember that Nadarkhani's life might be more at risk now than ever. Iran's penal code might not criminalise apostasy but Islamic Sharia law does. Furthermore, as this prayer mini stry previously cautioned in RLPB 173, 'by launching a new trial with unprovable accusations [extortion and banditry], the regime may be seeking to "wash its hands" publicly of Nadarkhani and release him to the Islamists and secret police while declaring itself "innocent of this man's blood" (after the manner of Pontius Pilate in Matthew 27:24), as has happened before in Iran.' Furthermore, a second conviction of 'evangelising Muslims' would doubtless be punished more severely than the first. We must also remember that numerous Iranian Christians remain in prison, including Pastor Behnam Irani (41; married, with two children) who is gravely ill.
Rimsha Masih (14) was granted bail on 7 September but could not leave prison until adequate security was arranged. On Sunday 9 September she was transported in a bulletproof armoured vehicle to a helicopter that flew her to a secret location where she should be safe from the radicalised Muslim mobs that demand her death.
Rimsha will face court again on Sunday 16 September
and should be acquitted. Having been accused of blasphemy, Rimsha in reality is not safe anywhere in Pakistan -- her innocence is irrelevant! Unless the family is removed to a safe-haven in the West, she will eventually be killed -- probably sooner rather than later.
Whilst Rimsha's plight is terrible, what it says about the Pakistani society in which Christians have to live is far worse. And because the authorities have been able to turn this case into one about age and mental capacity (Rimsha is a mentally impaired juvenile) and a local imam has been accused of evidence-tampering, they have been able to whitewash the whole crisis completely so that it is no longer about the blasphemy law and endemic religious hatred at all. The danger is, that with the next crisis waiting in the wings, the real issues are
not
being addressed. A few voices of protest and disgus t are being raised, warning that Pakistan will be torn apart unless Wahhabi Saudi Arabian, Sunni fundamentalist ideology is countered. However, political courage is in short supply.
While we rejoice that Rimsha is out of jail and back in the comforting arms of her loving parents, we must resist the temptation to cry 'peace, peace' when there is no peace! At this stage, nothing has changed in Pakistan.

Religious Liberty Monitoring, 5 Sep 2012]
PLEASE PRAY SPECIFICALLY THAT THE LORD WILL --
intervene in Iran and (as in RLPB 128) 'redeem the suffering of Iran's Church, so that this persecution will actually have the opposite effect to what is intended. (Habakkuk 2:14)'

intervene i n Pakistan and (as in RLPB 173) 'redeem all this appalling suffering, and use it to shame and awaken Pakistani Muslims to the ugliness that has engulfed them, softening their hearts to the Good News so that they and even their whole communities can be radically transformed. (Isaiah 2:2-4)'
'Those who go out weeping, carrying seed to sow,

will

return with songs of joy, carrying sheaves with them.' (Psalm 126:6 TNIV)
be a strong shield and fortress around Youcef Nadarkhani and Rimsha Masih as well as all their family members; may angels guard them, and may those who seek to kill them be frustrated and ashamed. (Isaiah 26:1-6 and Psalm 141:8-10)