Mohamed el Baldi convicted for 'shaking the faith' of Muslims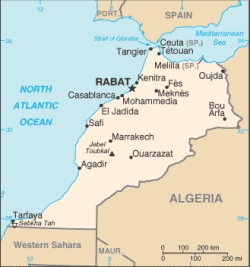 A Moroccan Christian man has been jailed for two-and-a-half years and fined for evangelising.
Mohamed el Baldi, 34, from the town of Ain Aicha, near Fes, was ordered to pay 5000 dirhams ($600) for "shaking the faith of a Muslim", at a court hearing on September 3.
Propagating Christianity is prohibited under Article 220 of the Moroccan Penal Code. By law, the maximum punishment for this offence is three-to-six months' imprisonment and a fine of 200 to 500 dirhams. However, el Baldi has been punished much more strictly.