By Jeremy Reynalds
Senior Correspondent for ASSIST News Service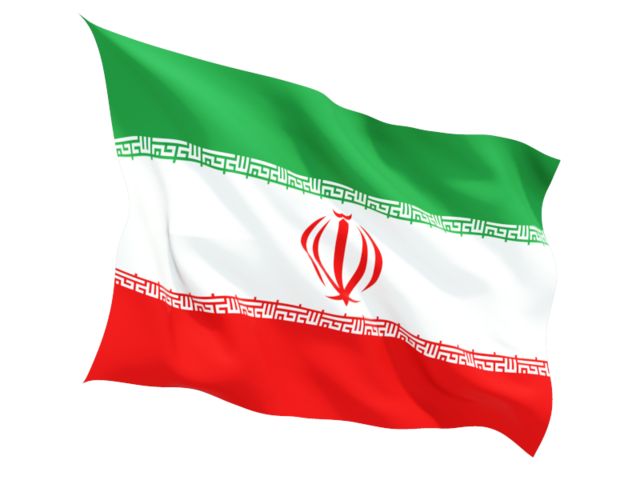 IRAN (ANS) -- Just one day after Christmas 2010, security authorities arrested a number of Christian converts in Esfahan, Tehran and other cities across Iran.
According to a story from Mohabat Iranian Christian News Service, unofficial sources announced that 60 people were arrested, some of whom were released later that day.
As they attacked the houses of these Christians, Mohabat News reported, security authorities confiscated their belongings, including computers, books, CDs, etc. They also "mistreated" the Christians' family members.
Fatemeh Yar-Ahmadi ( Yasaman) came to faith in Jesus 10 years ago. She was among the Christians arrested in Esfahan by Iranian security authorities and spent time in prison for her faith.
Now that she has left the country, she is sharing the story of what she went through.
Yasaman told Mohabat News at the time she was arrested by agents of the Iranian Intelligence Service she was working with many believers across the country.
She commented, "The Iranian regime considered this to be a 'soft war' against Islam and the Islamic regime."
Her Arrest
According to Mohabat Ne ws, Yasaman said it was 7.30 a.m. the day after Christmas, and she was still in bed when several tall strong men broke into her house. She said a neighbor living on the upper floor had apparently opened the exterior door for them.
Hearing all the noise, Yasaman said she initially thought she was dreaming.
Mohabat News reported she said, "They were screaming 'cut the telephone line, spread all over the house and start searching.' There were about 15 men in all. I started shouting, 'who are you?' They did not reply. My mom, who has heart disease was anxious and crying."
Yasaman said she again asked the men what they wanted. She recalled telling them, "'say something! My mom is scared.' One of them who looked to be the oldest among them showed me a paper and said, 'we are here looking for Christians. Who is a Christian here?'"
Mohabat News reported Yasaman said she remembered telling them not to do anything to her mom, as she (Yasaman) was a Christian.
"I turned to my mom and said, 'don't worry, they are looking for me.' My mom was shaking. One of them was filming everything with a camcorder. The older man told me, 'Do you clearly confess that you are a Christian!? You can be killed for this."
Yasaman said she just looked at him and went to get some water for her mother.
According to Mohabat News, Yasaman said they searched all over the house for about an hour and found a lease with her name on it. It was for a house she had rented in another neighborhood to be used as a house church and as a residence for some believers.
Yasaman said a man who seemed to be their boss said to her, "'how far have you gone into this? The lease paper for the house in Malek-Shahr is under your name. Have you started a church? Didn't you think about your poor mother?'"
Yasaman said the other men wanted to take her away with them.
Mohabat News reported she said, "As we were leaving the house, I said to the older man, 'can I take my Bible with me?' He said 'yes.'"
Mohabat News said Yasaman took her Bible and sat in the car. "Then I started to read my Bible to engage my thoughts with the Word of God."
They took Yasaman to the intelligence office in Dastgerd Prison. She said, "I put my Bible in my pocket. They didn't search me. I was thinking to myself, that if they found my Bible I would tell them 'you allowed me to have it yourselves.'"
According to Mohabat News Yasaman said they blindfolded her and took her to a solitary cell. She continued, "There was just a carpet, an old blanket, some empty bottles, a pocket-sized Quran and a Turbah (A clay tablet Muslims use for their daily prayers). After half an hour of silence, I heard a man begging, 'Don't beat me. Don't beat me!' My heart was beating so fast."
Interrogation
Yasaman said after a while the door of her cell opened, and she was ordered to blindfold herself and come out. A man took her to the interrogation room and she waited for what would happen next.
Mohabat News reported Yasaman said two male interrogators main ly asked her who she knew outside the country, who she worked with, why she traveled to a foreign country and from where she obtained the Bibles she had at home.
Yasaman said, "It seemed they wanted to connect me and other Christian converts to Israel and England, and prove that our activities were intended to disrupt national security and ultimately overthrow the Islamic regime of Iran."
According to Mohabat News Yasaman said as the hours passed, she grew tired. "The more I kept quiet the more they threatened and cursed me to the point where they eventually started to beat me. They also threatened to take my daughter away. They knew every little detail about our house church which had probably been obtained by monitoring our phone calls. They had also ... several photos of people coming to and leaving the house church in Malek-Shahr."
Yasaman said her first interrogation lasted 14 hours.
Mohabat News reported she said, "Of course, the court issued a temporary prison sentence for me so they transferre d me to prison. I had hidden my Bible under a blanket in the corner of my cell. When they took me away from there, I was praying that someone would take that Bible and read it."
Situation in Prison
According to Mohabat News, Yasaman said conditions in prison were very bad. There were 63 in one cell, which was 24 square meters with 27 beds in it. The rest were sleeping on the floor.
She said, "I was occasionally taken for interrogation, each occasion lasting about seven to eight hours."
Mohabat News reported Yasaman said she was eventually released on bail after 37 days. However, authorities said they would call her again for her trial.
Yasaman continued, "Although I was released, I was under the government's watch and sometimes called to report to the Intelligence Office. The mental tortures continued even after I was released. After a while a date was set for my trial. Since I didn't know what awaited me in the trial and what kind of verdict I would receive, I ... left my country in January 2013."
Mohabat News commented, "It is worth mentioning that despite all these persecutions, the Islamic regime of Iran knows that Christianity is increasingly spreading across the country and penetrating the hearts of many Iranians. However, the regime fails to realize that its life span depends on God's will and that oppressing people's beliefs cannot strengthen the shaky pillars of the regime."